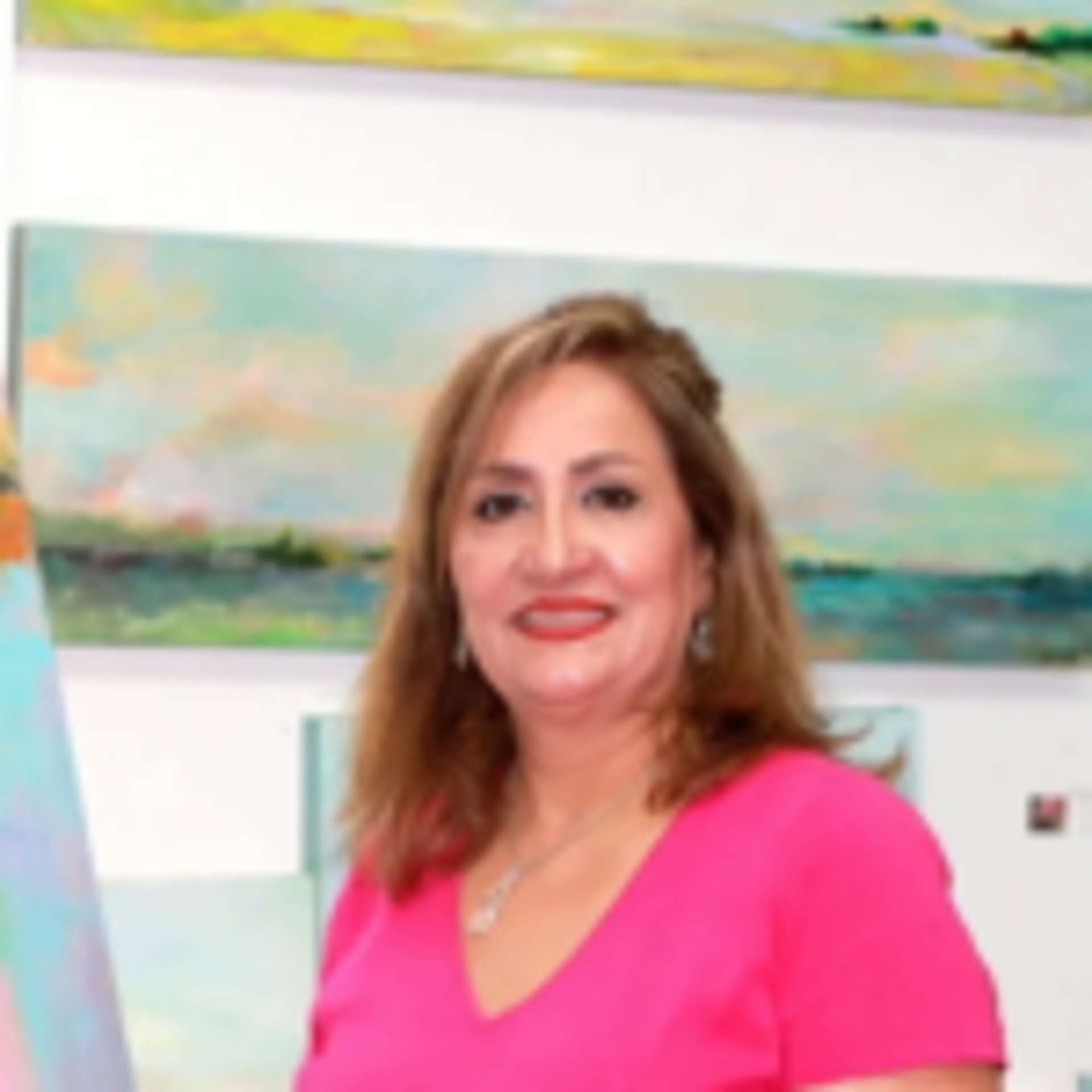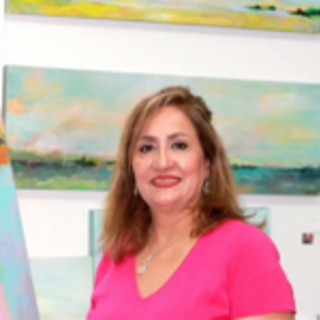 Maryam Askaran is a classically trained fine artist who began her art education in her homeland, Iran, more than 30 years ago. Maryam has continued to learn and perfect her techniques in the U.S., studying with masters and exploring the potentials of various mediums and styles.
In addition to being a fine artist, Maryam is a dedicated wife and mother of two sons, both of whom exhibit their own artistic talents. She lives with her husband in Marietta, Georgia; and offers art classes in two local studios.
Maryam's signature style is in her brushstrokes, which have a freestyle nature and a strategic sense of motion. The interplay of rich colors, fluid brushstrokes, and her organic, natural themes are a delight to the eye. She is a pioneer in the evolving style of landscaped-abstract that marries structure and chaos to create art that is comfortably familiar yet provocatively undefined. Her work communicates a true respect for the splendor of the natural world, and an invitation to the viewer to lose himself in beauty.