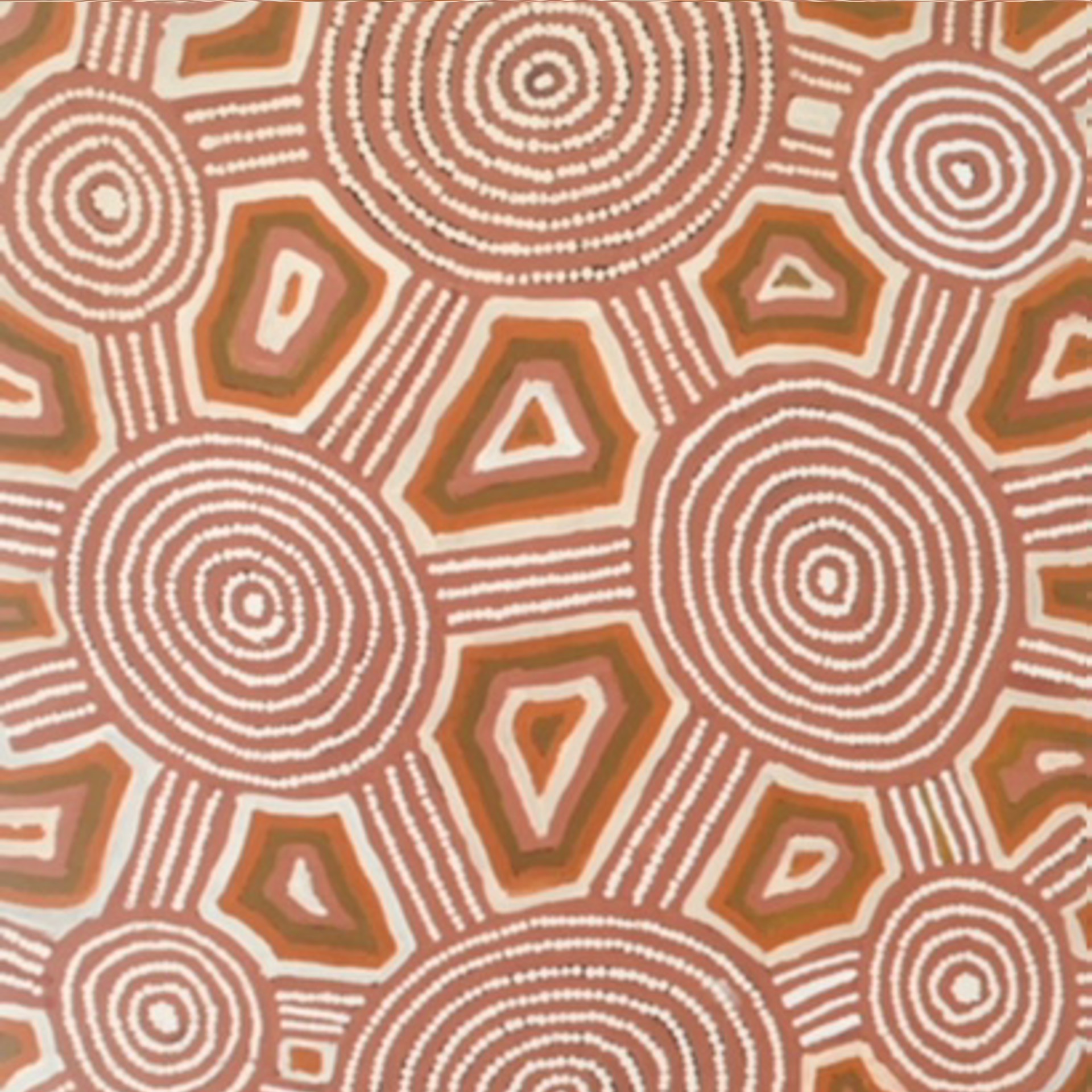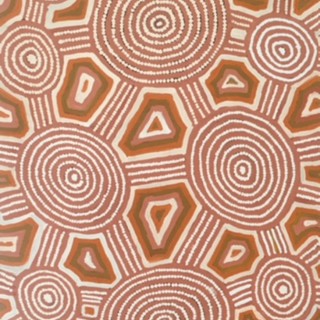 Brandy Tjungurrayi was a senior and highly respected lawman and custodian of important men's ceremonies. His country lay around Nyilla in the Great Sandy Desert/Gibson Desert area. Growing up, he lived a nomadic bush life along the trail of waterholes south of Purtutjalpu (Jupiter Well). He was initiated at Nurrinpa.
Brandy and his first wife, Nowee Nanguri, walked into old Balgo mission in the 1950s where they tended goats and sheep. They had five daughters. After Nowee sadly passed away, Brandy met his second wife, Philomena Baadjo, and they lived in Balgo with his daughters and their families. It was at Balgo in 1985 when Brandy started painting. He also lived at Kiwirrkurra for several years where he painted for Papunya Tula Artists.
Brandy came from a family of recognised senior artists that included his brother Patrick Olodoodi, his sister Elizabeth Nyumi, and cousin brother Helicopter. Common themes of Brandy's work includes Tingarri Tjukurrpa Emu dreaming, Walku man: emu footed spirit, Kunarri waterhole, soak water, rock holes, flowers, bush tomatoes, Kuniya snake, Dingo and Native Cat.. Source Desertriversea.