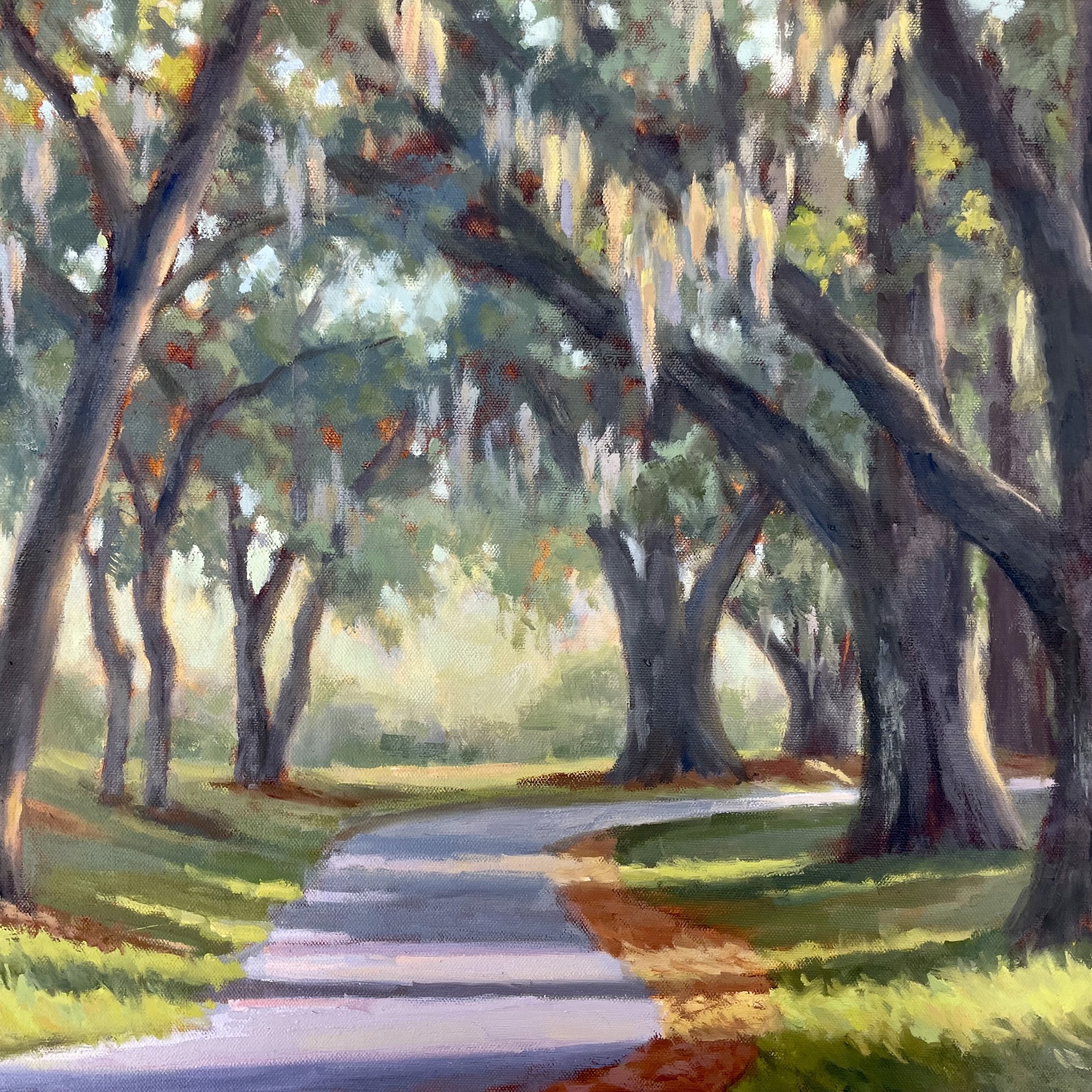 I was privileged to graduate from the University of Georgia with a Bachelor of Fine Arts degree in graphic design in 1982. After working in a design studio in Atlanta for several years as an art director, I made the decision to stay home and raise my three amazing children.
In 2002 I discovered a love for Plein air painting as I participated in my first Plein air workshop with six artists from the Plein Air Painters of the Southeast. I began taking weekly classes at Chastain Arts Center in Atlanta and decided to focus on my passion for painting for the first time on a consistent basis.
My love for oil painting has continually grown as I have taken from such outstanding artists as Debra Nadelhoffer, Dee Beard Dean, Larry Moore, Roger Dale Brown, Barbara Jaenicke, and James Richards. I especially love seeing the light and all the beautiful colors that God has created for us to enjoy.