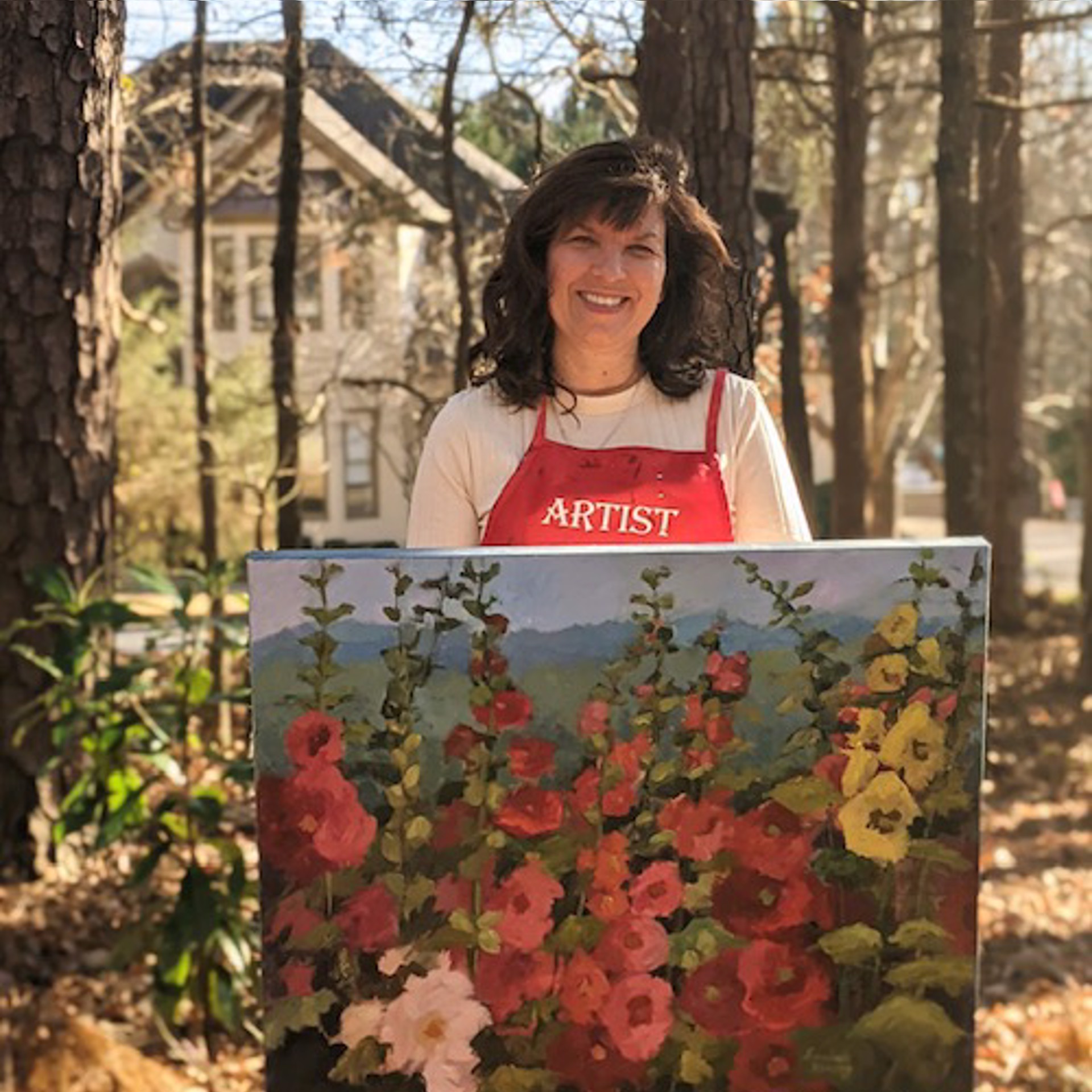 Lorraine creates impressionistic paintings in her studio and en-plein air.
"I love paintings that are rich with color and filled with light. I love brushstrokes that appear as if paintbrush danced across the canvas. I love plein air painting. Creating artwork in the warmth of the sunshine surrounded by the vivid colors of nature and the sounds of singing birds makes me feel at peace. It makes me feel close to God. It is being grateful for the small joys in life that inspires me to paint. "
Lorraine resides in Marietta, Georgia with her husband and faithful canine Bonnie. She loves to travel and be inspired by the beauty and richness of the world around her.
She has studied art with several contemporary plein air artists over the years and counts the French and Russian impressionists as among her favorite influences.