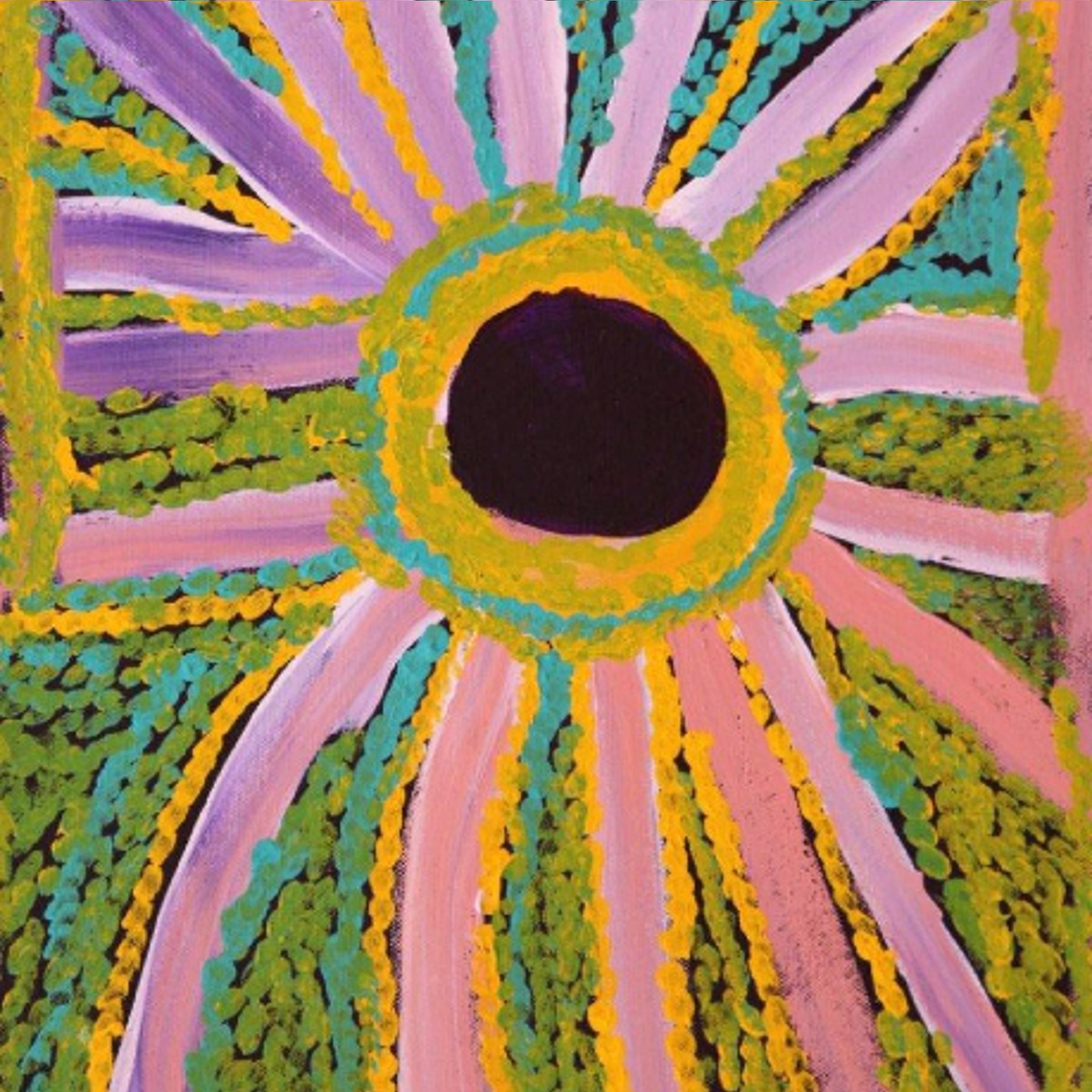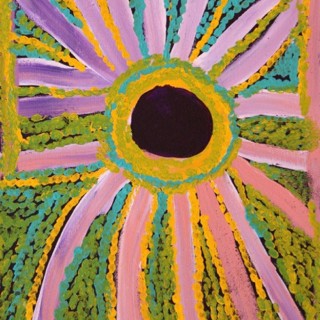 Pinyirr was born at Jaturti. She was a younger sister of Bugai Whyoulter and the two girls grew up with many other relatives in the country around the Parnngurr area. Pinyirr attended school at the Jigalong Mission, and met her husband Larry Patterson there. The couple had two daughters, Erica and Betty and two sons James and George. From these children, Pinyirr had five grandchildren.
Pinyirr lived on several Martu communities, primarily around Kunawarritji and Punmu with her sister Bugai and her only surviving child Betty Whyoulter. Throughout her painting career, Betty was by her side, with Pinyirr passing on stories of her mother's country. She often painted privately, distancing herself physically from large groups of other artists' painting.
Her approach to creating was fierce, energised and without hesitation. Her confidence as an artist is evident in the striking drawing present in her paintings. Painting her country made her "pukurlpa" (good inside).
Photograph courtesy and copyright Tobias Titz.