Patrick Japangardi Williams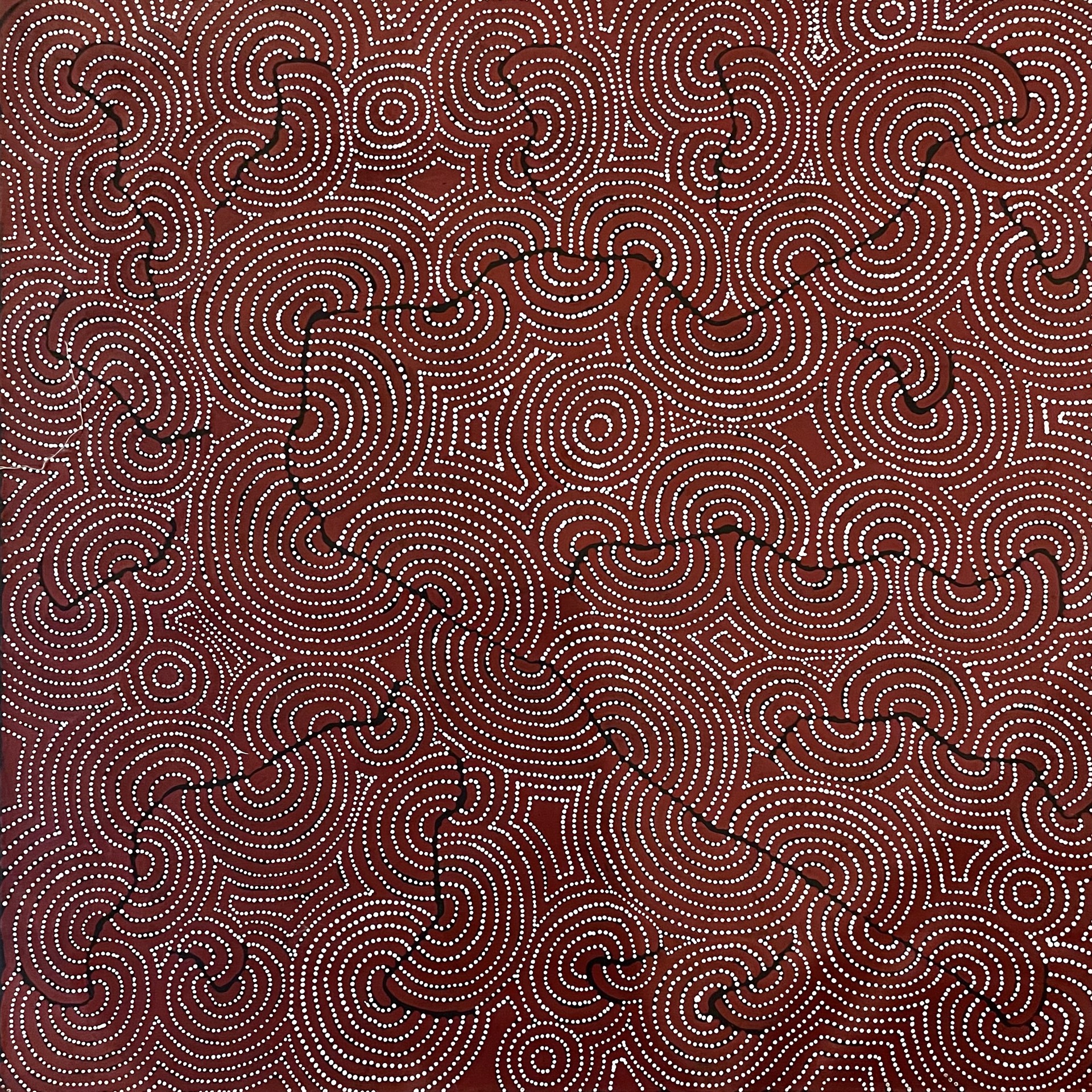 Patrick Japangardi Williams was born in Yuendumu, a remote Aboriginal community 290 km north-west of Alice Springs in the NT of Australia. Both his mum and dad have since passed away. He has three sisters and one brother, Lindsay Japangardi Williams. He is the grandson of Gayle Napangardi Gibson, an established painter of Warlukurlangu Artists. Patrick grew up in Yuendumu and attended Yirara College, an Aboriginal boarding college in Alice Springs. When he finished school after completing Year 11 he went looking for jobs and was employed in the Shire Housing Project. In 1996 he moved away and is now living in Nyirripi, originally an outstation of Yuendumu but now a small community, 120 km south west of Yuendumu. He is married to Christine Nakamarra Curtis and has 2 children.
Patrick began painting with Warlukurlangu Artists Aboriginal Corporation, an Aboriginal owned and governed art centre located in Yuendumu in 2012 after "watching my wife . . . it makes me happy painting". He paints his grandfather's Ngapa Jukurrpa (Water Dreaming) and his father's Mina Mina Jukurrpa. Stories which relate directly to his land, its features and the plants and animals that inhabit it.