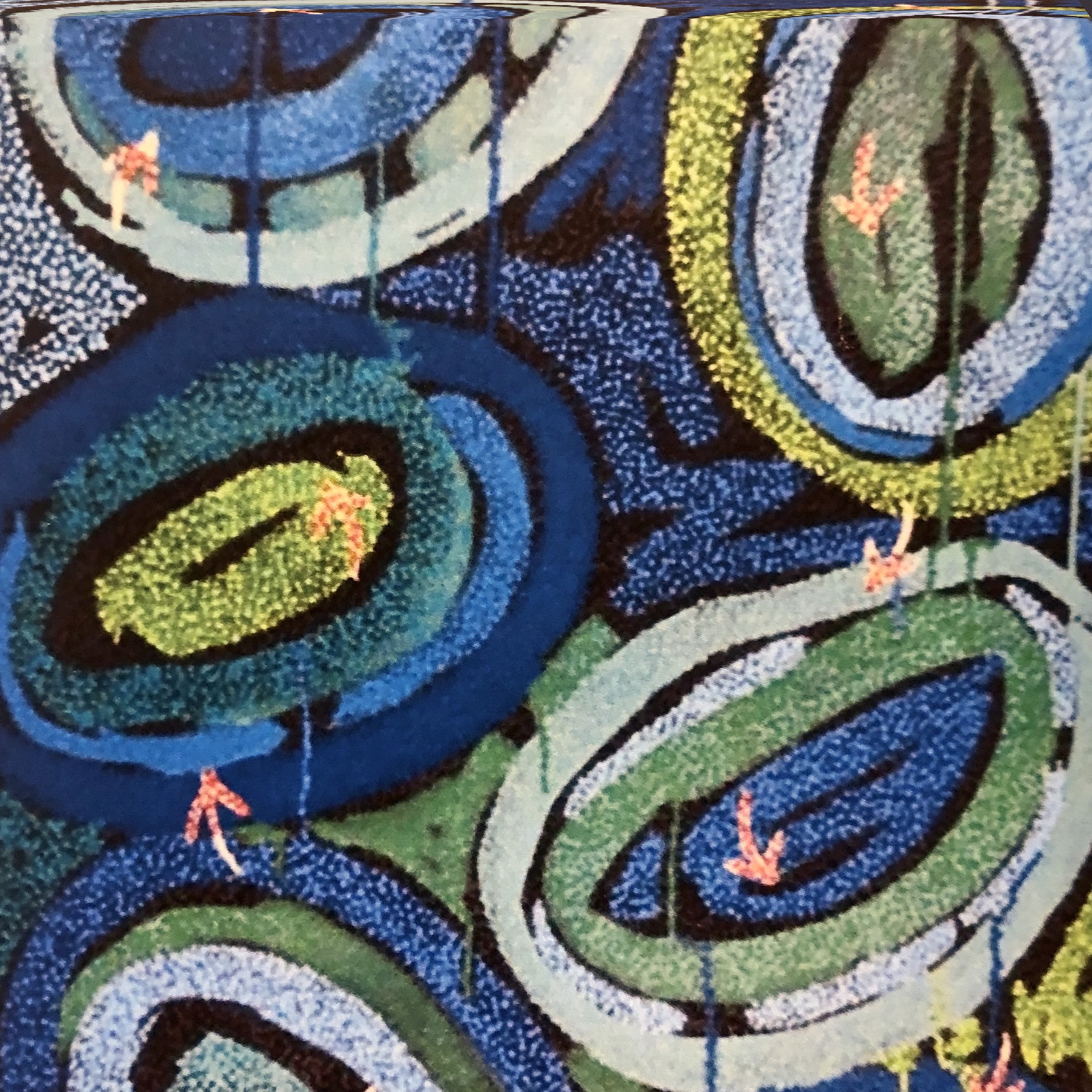 Pauline Nampijinpa Singleton was born in Alice Springs hospital and grew up in Yuendumu an Aboriginal settlement located 290 kms north west of Alice Springs in the NT of Australia. … After finishing school she moved back to Yuendumu and has been painting with the Warlukurlangu Artists since 1999.
The art centre is famous for its gloriously colourful acrylic paintings with many of its members work collectable having been featured in hundreds of exhibitions both in Australia and around the world .The art centre is both a stronghold of traditional Warlpiri culture and an essential part of Yuendumu's community life.
The common brush-tail possum travels all over Warlpiri country. 'Janganpa' are nocturnal animals that often nest in the hollows of white gum trees. This story comes from a big hill called Mawurrji, west of Yuendumu. A group of 'janganpa' ancestors resided there and every night they would go out in search of food. Their hunting trips took them all over the area.