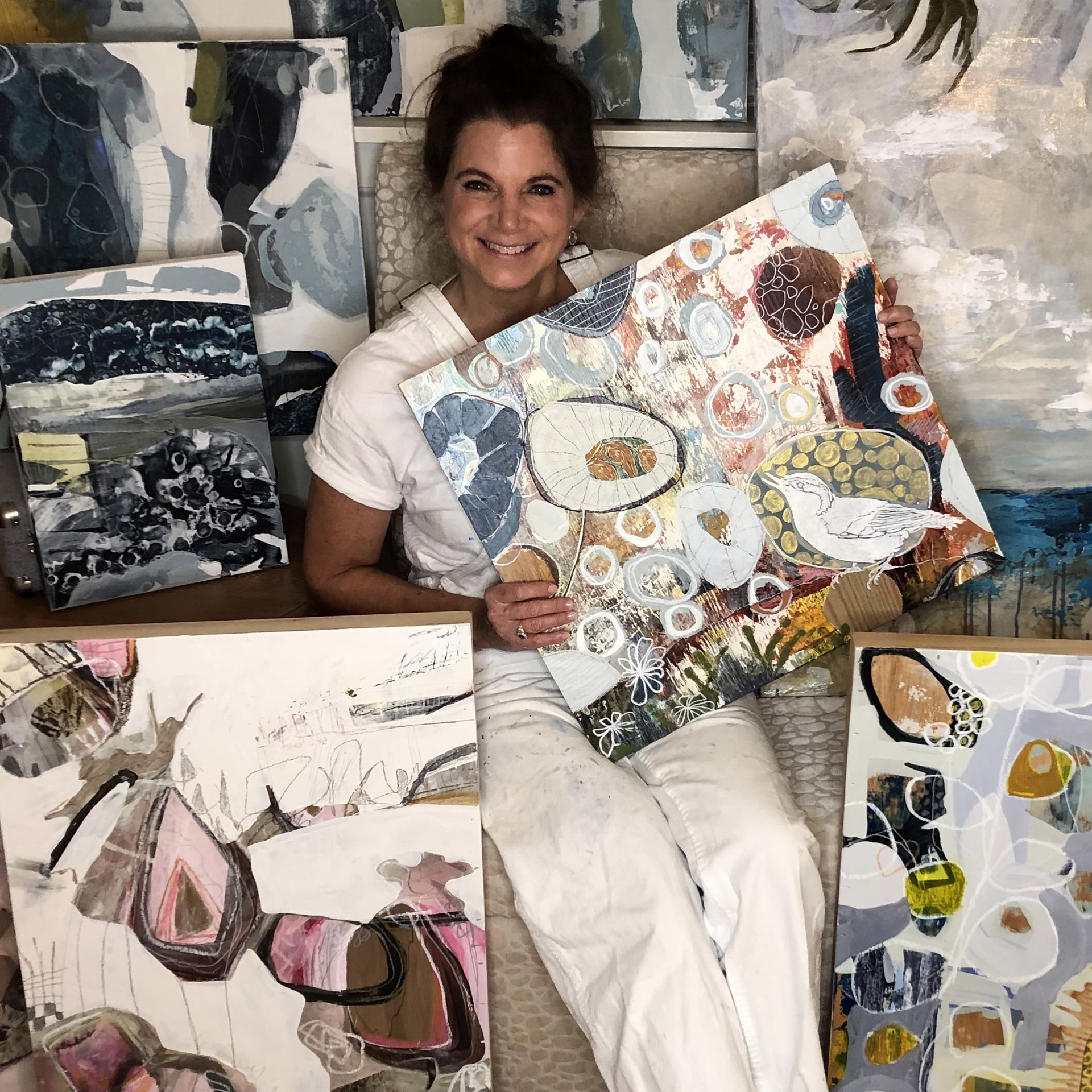 Renee Sanderlin Cohn is an Atlanta based mixed media artist whose artistic journey has taken various twists turns during
her six decades. Her early passion for creating with crayons, markers, paint and scissors was put on the back burner while
attending law school and subsequently practicing law, but she continued to daydream about being an artist some day (and
to fill legal notepads with doodles and potential business names). She eventually started her professional artistic journey as
a children's clothing designer and has experimented with wall murals, jewelry making, and designing and creating event
decor, but she is happiest when creating her paintings.

After many years of workshops, classes, and continuous trial and error, Renee has developed a unique style of representing
contrast in a harmonious and balanced way in her work. Her style incudes both a sense of loose movement but also defined
shapes and objects that are recognizable to the viewer, most often botanicals, animals, human figures, and coastal scenes
inspired by her favorite beaches on 30A in the Florida panhandle. She finds interest and beauty in both the bold and the
subtle, the perfect and the imperfect, and the realistic and the abstract. She combines collage, markers, pencil, paint, ink
and various application techniques to create a sense of wholeness consisting of many parts, both obvious and quiet.

Renee was born in Raleigh, NC but spent her formative years on Signal Mountain in Chattanooga, TN. She attended college
and law school at The University of North Carolina at Chapel Hill and considers herself a Tar Heel for life. She currently lives
with her husband in Atlanta and has a grown daughter making her way in New York City.