Ritasha Nampijinpa Watson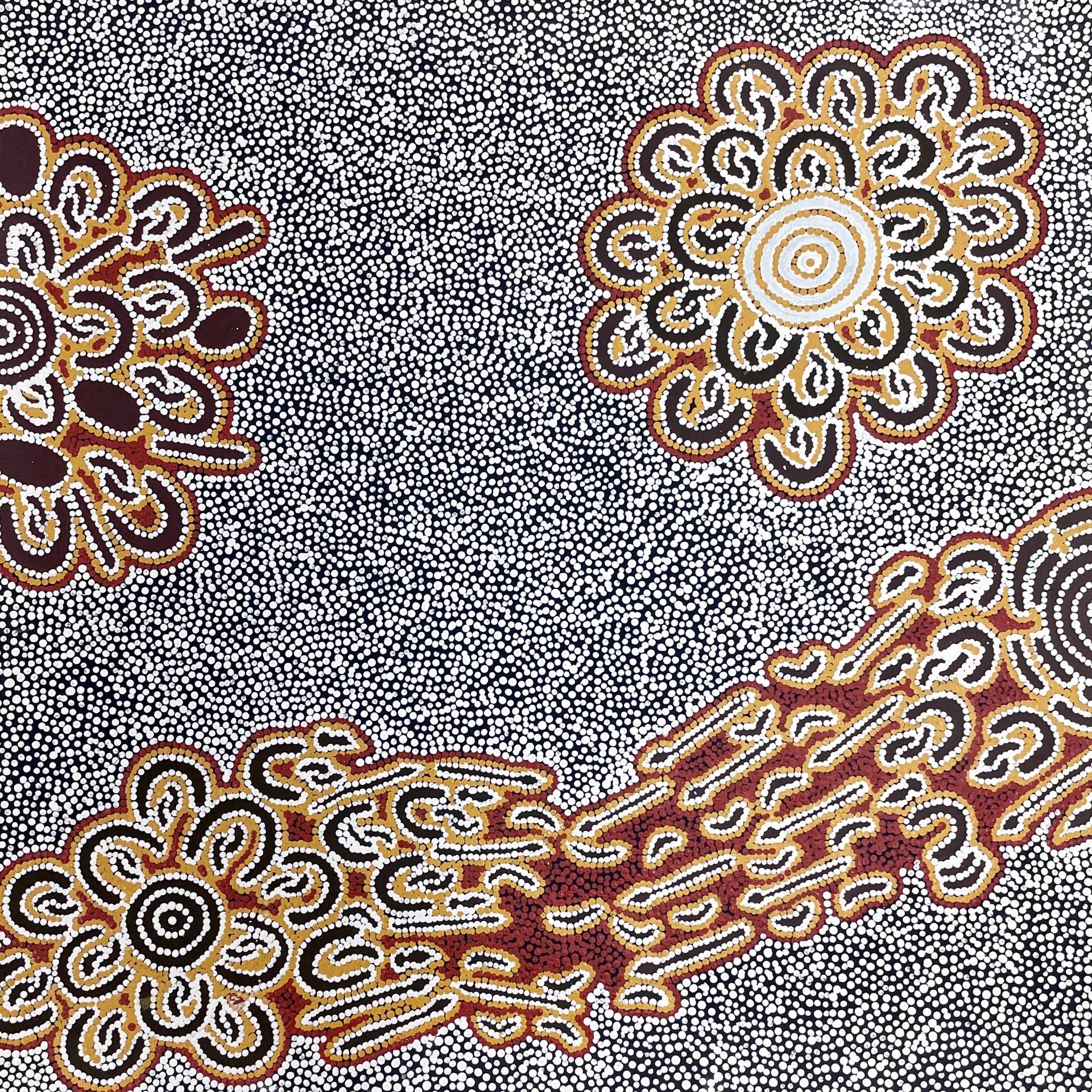 Ritasha Nampilinpa Watson is the daughter of Andrea Nungarrayi Martin, distinguished artist and long time art coordinator at Warlukurlangu Artists. Although still very young she has been painting and exhibiting for a long time alongside her mother. She is married to Michael Japaljarri Wayne and they have one son, Johnny.
Ritasha was born in Alice Springs and has spent her whole life in Yuendumu, a remote Aboriginal community 290 km north-west of Alice Springs. She attended the local school and when she finished her schooling she worked with the local Youth Program 'Jaru Pijirdi' helping to prevent petrol sniffing in the community. At the moment Ritasha is taking time off to look after her young son and to paint full time at the art centre.
Ritasha first started painting on little boards through the art centre's school cultural maintenance program held during school holidays. She has been painting with Warlukurlangu Artists Aboriginal Corporation, an Aboriginal owned and governed art centre located in Yuendumu, since 2001 and has been exhibiting in Group Exhibitions in Australia, England and USA, since 2005.

Ritasha paints her Ngapa Jukurrpa (Water Dreaming) stories, Dreamings which relate to Pirlinyarnu country. These stories were passed down to her by her mother and her mother's mother and their parents before them for millennia.