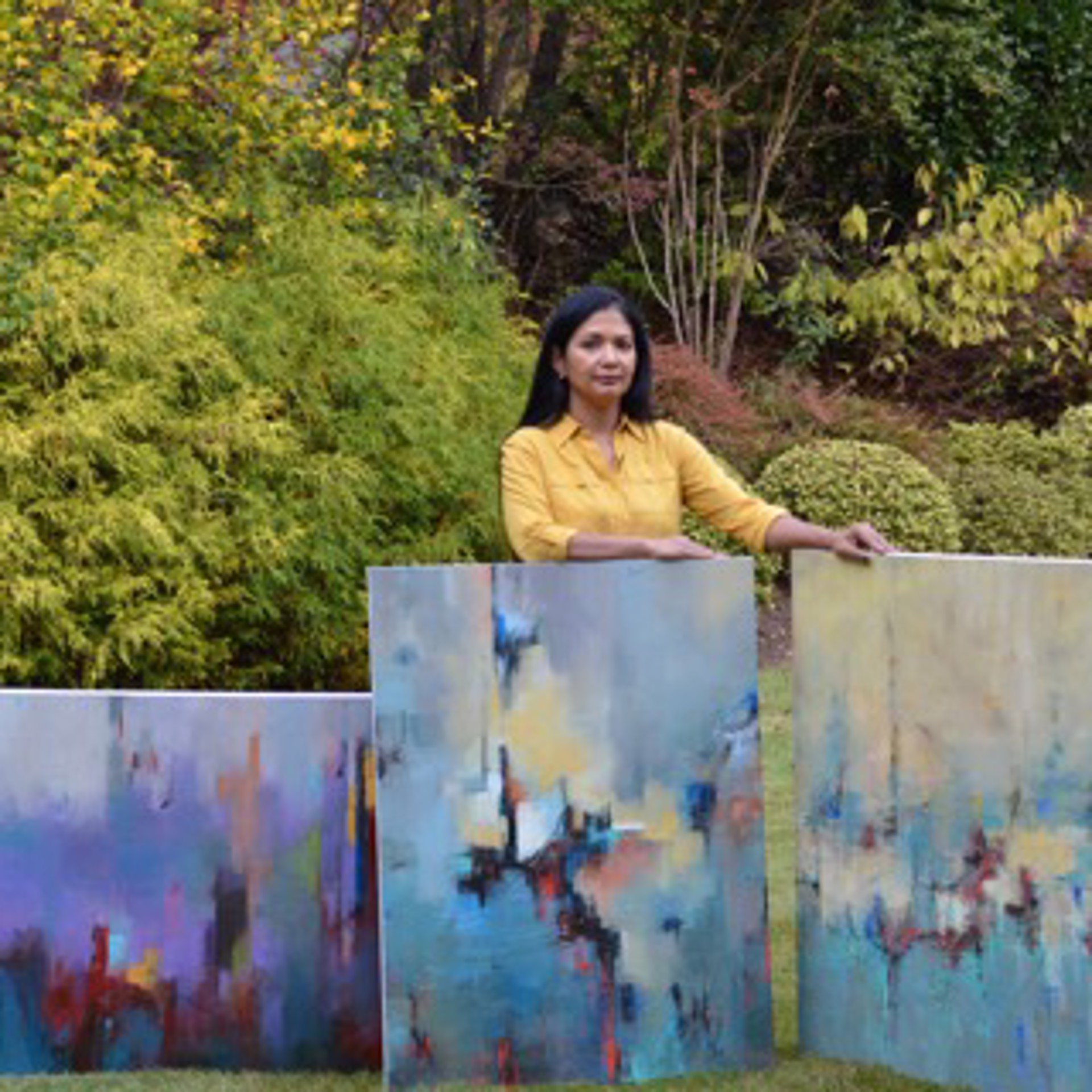 Sharmila Roy is a modern impressionist artist with very colorful and vibrant works mainly in large formats in oils. Her works are greatly influenced by nature, its patterns, changing colors, and moods. Sharmila uses different layers, mediums, and textures to her canvases as a background creating depth and drama. Her works are primarily finished in oil paints.
She strives to capture the energy of nature on her canvases and her works are intended to evoke different visual moods with subtle nuances of color and meaning taking the viewers on their own journey of unexpected explorations while viewing her works.
Sharmila is trained as an architect and holds a Master's degree in Architecture and Landscape Architecture from the University of Texas, Arlington. She lives with her family in Milton, Georgia, and loves to travel around the world. All of these visual influences are greatly represented in her art.