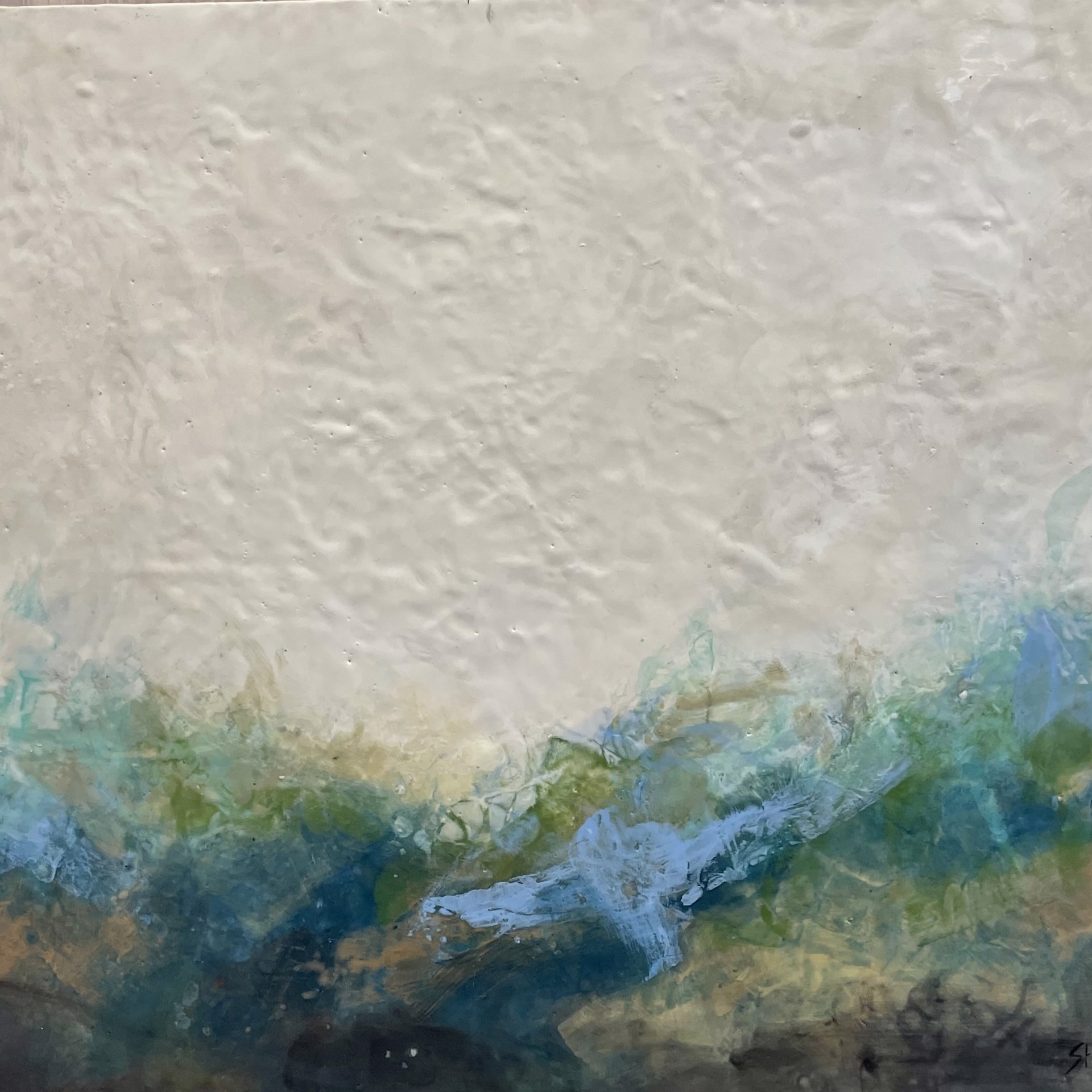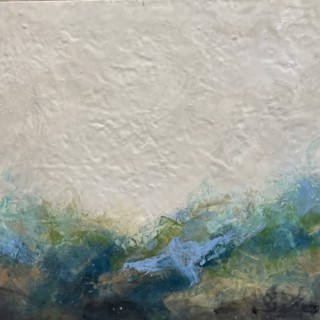 I make art because my brain and heart always seem to be full of connections that I don't know how to express. I write poetry for the same reason, but the physicality of putting together a piece of art is doubly engaging: body and mind. The challenge of finding the right piece (color, line, material, surface) is constantly changing and there is an endless world of artistic possibilities and mediums to explore.
Of course, that diversity in mediums makes my artwork…"varied" (otherwise known as "all over the place") but I really only have a few major collections and my inspirations are clear to me. I spend a crazy amount of time staring out the window looking for birds and plants and how the light hits. You see this in my work with many, many paintings of watery horizons, flowers, or the intersection of light through the leaves. However, I also am constantly questioning how I fit into this world, so I often use bits as allusions in my work. It might be more beauty: music, lace, photographs. It might be science: graphs, maps, biology references. It might be commentary: ironic inclusions of words, patterns, or pieces of our history. Lastly, I love layers. Those layers could be paint or resin or layers of meaning. Especially in acrylics or encaustics, I love to layer until the colors are nearly opalescent in their range.
I am occupied by a life of meetings and family dinners and mortgages, but I am fulfilled by the moments when I can explore how all our pieces fit together -- how our layers complement one another. I want to create depth of allusion with color, texture, and materials. When someone encounters something I've made, I want them first to see something pretty --and then to find it interesting. I make art because I hope to connect the deceptively simple, the beautiful, and the meaningful.