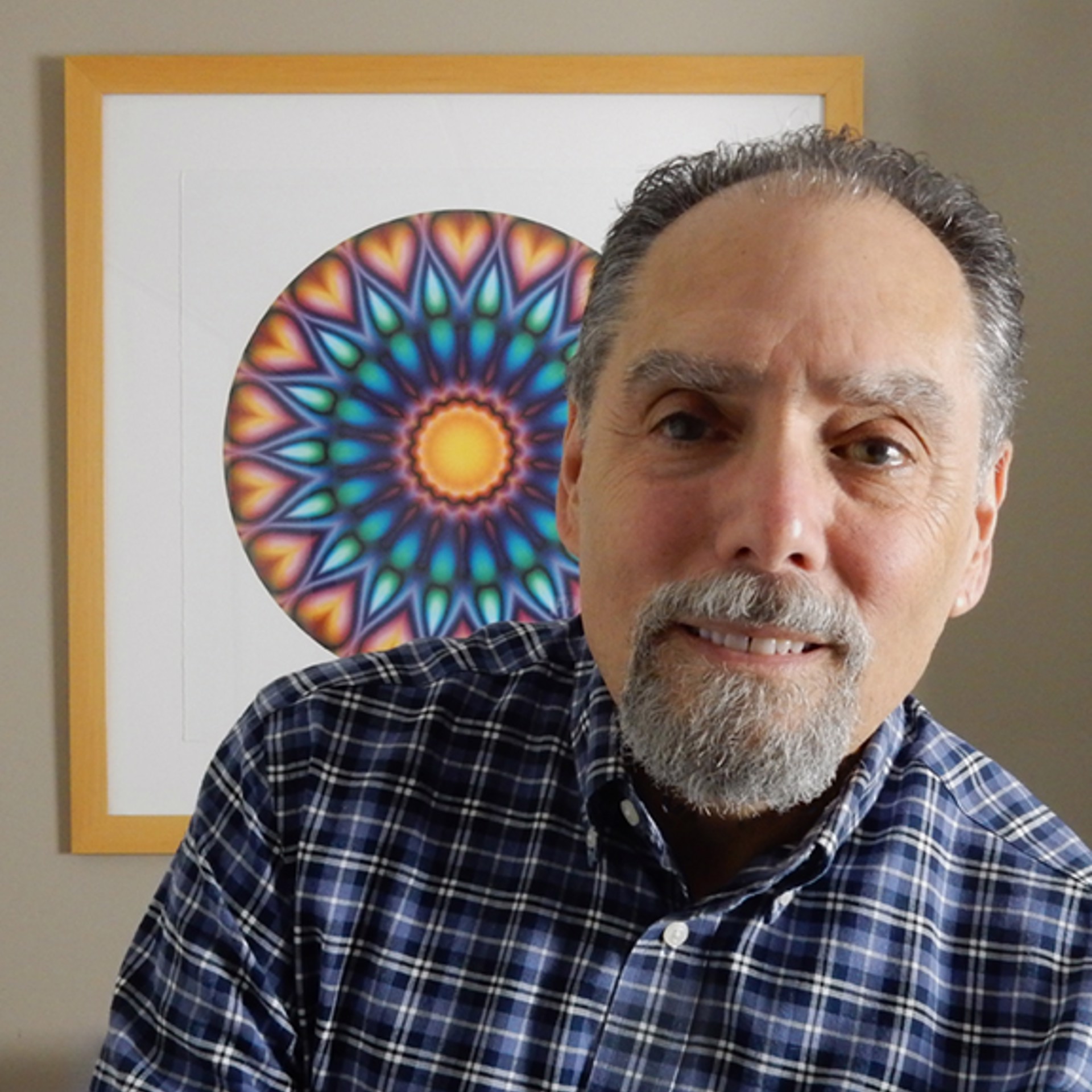 Many years ago, Steve studied graphic design and printmaking in
college. Subsequently, he had a long and successful career as a
graphic designer and art director, including owning his own
award-winning design firm.

A number of years ago, while working with various
graphic and design software, he developed this technique of creating
colorful, unique kaleidoscopic imagery on the computer.
Giclée printing was the ideal method to produce these mesmerizing
images. They are not hard-edged like an actual kaleidoscope, nor
complex like a mandala — but a different adaptation of the same
idea.
Besides the prints, recently I have been able to use some of
the same imagery on limited-edition clocks, a fitting application of
these uncommon designs.